Discover more from More Beautiful Than Necessary with Tresta Payne
A newsletter about truth, goodness, and beauty.
Life lately

For several months I've been serving as an editor for The Joyful Life Magazine, a beautiful piece of work that features honest essays, great recipes, and some fun DIY ideas. The magazine prints quarterly and would make a great Mother's Day gift. It's truly excellent.
Yesterday, the blog portion of the magazine hosted an essay of mine titled "Resurrection" and I'd love for you to read it here. They are doing great work at The Joyful Life and I'm happy to be a part of it
We want to be extraordinary, to live outside of the trap of time and space, but ordinary life requires so much from us and we forget.

Maybe what resurrection really calls for is that every day be a remembrance. Every crawl out of bed is the resurrection to a new day. Every task repeated from the monotony of quotidian life is the bearing-again of everything that gives life or is the result of living. The cleaning up, the putting away and getting out again, the daily opening and closing of books and doors and laptops can be a resurrection and a remembrance: we are not ordinary people, and this is not an ordinary life. We faithfully repeat the same things as we practice rising again, and again, and again.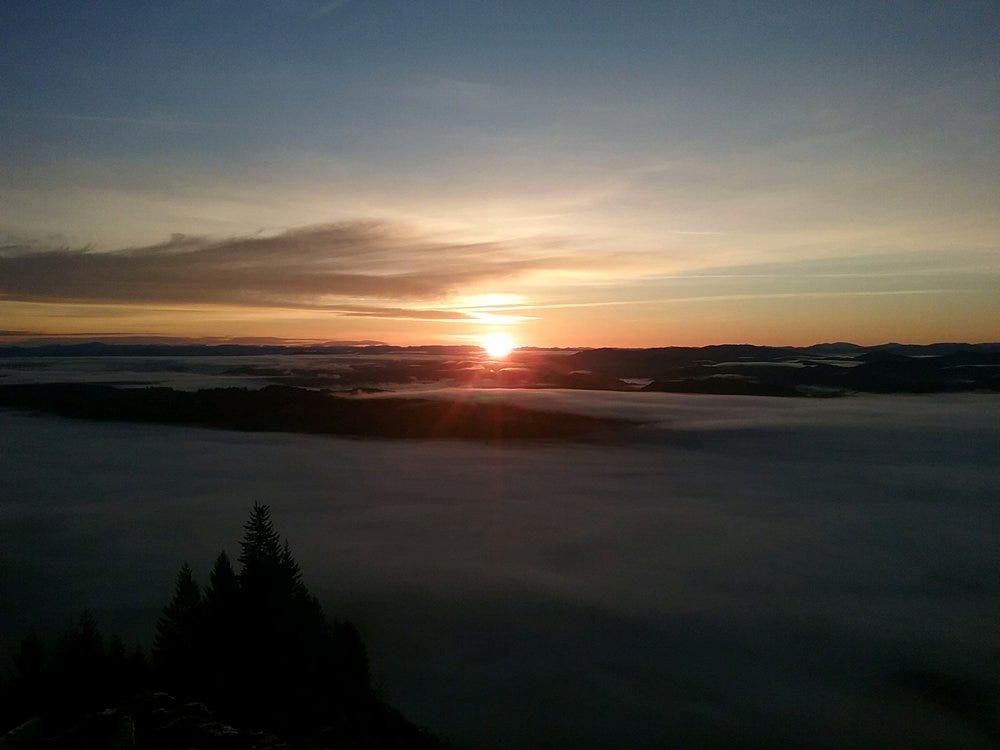 ---

Thank you for trusting me with your inbox. As always, hit "reply" to this email and share your thoughts with me. I love hearing from you!
Tresta
Recent Articles:
God in the Details
When I thought you weren't looking
Eleven Days of Inconvenience
Slowly into the dirt
Make Up Your Mind: A newsletter for those who want to read, think, and listen better