Discover more from More Beautiful Than Necessary with Tresta Payne
A newsletter about truth, goodness, and beauty.
Memory and Imagination

Summer is doggedly hunting down its ending, turning on me just as I was settling in. I flipped the calendar and caught the sun still sleeping at 5:30am, caught the grass refusing to green and the tomatoes all of a sudden blushing overnight. 
My current summer routines are not what I thought they would be. Shocker. I had big plans for the "extra hours" summer would give me and the wide-open mental space I would have. (It would be humbling to go back through the summers on this blog and see myself learning this lesson again and again.)Turns out, summer keeps the same hours as winter and just adds extra light, and I distract myself with the same things, get caught up doing the same things, and tell myself the same things.
I forgot to project reality into my visions of summer.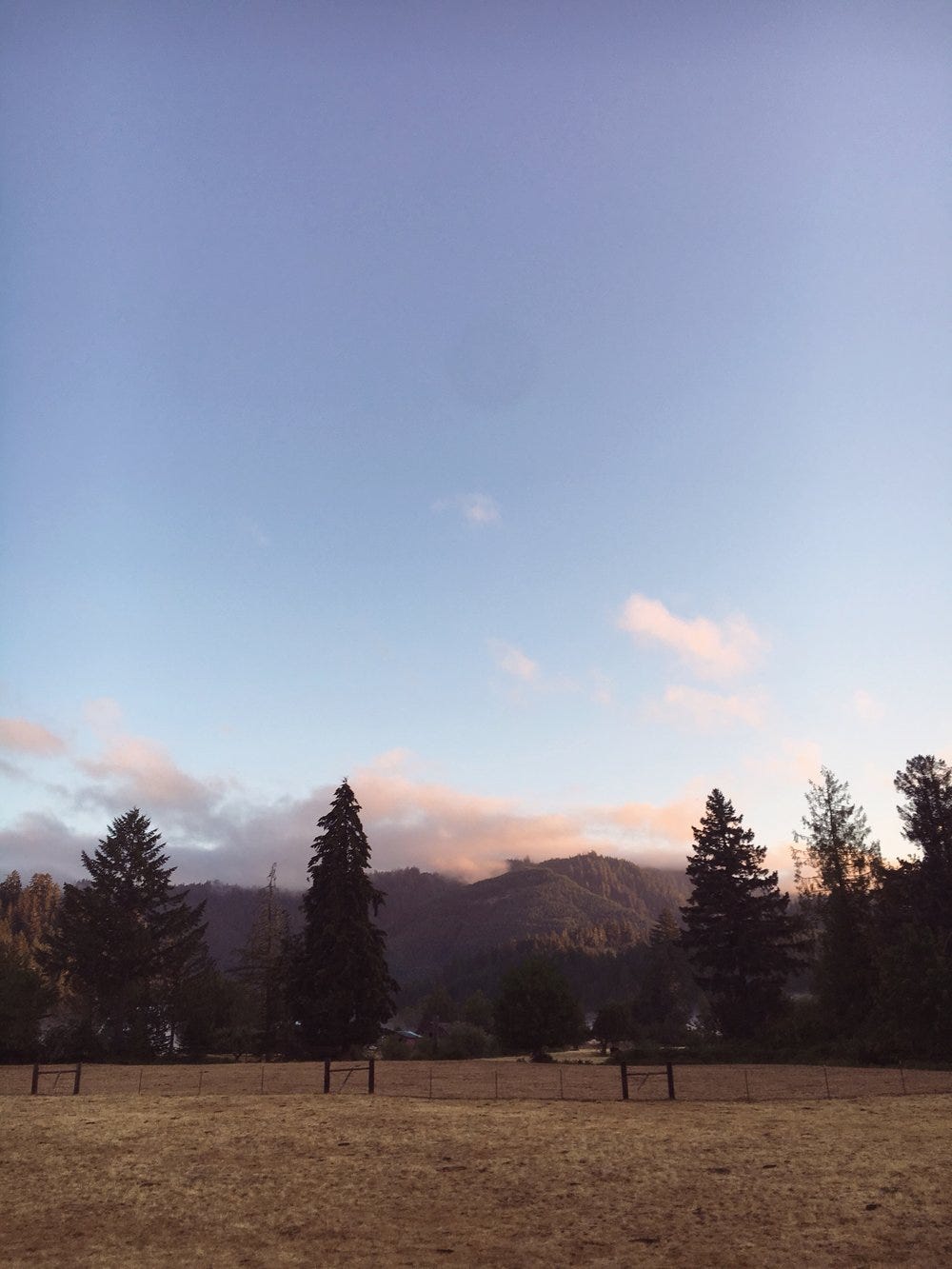 The kids in my home who are mostly adults are coming and going with their own schedules. If I still had some semblance of control over their lives, I'd plan for all their jobs and activities to coordinate better. Instead, they leave on the half-hours between 6:30 and 8:00 a.m., each needing more coffee or food and each deserving a little conversation, and they return at all hours of the day and night. Dinner for two? For three? For seven or eight?
Flexibility is the new "consistency", because nothing is consistent except the need to be flexible. 
My routine is not a routine anymore. The schedules do not follow a pattern. I need the ability to dive deep into my own work at a moment's notice, to surface intermittently on demand, and dive back in again as soon as possible. 
On top of the staggered stop and start times of the majority of the house, I still have one child who needs summer and fun and someone other than mom to stare at all day. I gave him the option of listening to me read-aloud a book from his curriculum this coming school year, or playing a game with me. He chose cards, which is fine and normal and good. I could have insisted on the read-aloud to make myself feel better, but summer-life needs the freedom of childhood. 
Gone are the days of my schedule-making. Gone are the days of my dictatorship. Everyone here has opinions and preferences and a life, and this is exactly as it should be, I remind myself. 
As summer winds down, so does our summer with them, which is what I'm really thinking about. I love fall. But the changes that are coming this fall are ones I can't fully anticipate, different than all other falls before, out of our routine and even my ability to plan for.
Last week, our oldest daughter was feeling overwhelmed by her impending fall schedule and by all the loose ends she is unable to tie up in her life.  The solution for her was to go back to that tree she fell not far from and get herself a planner.  She found one under the shining glory of a display in Marshall's, all decked out in scripture and tabs and spiral binding. "I know the plans I have for you…" the cover declared, a play on words of biblical proportions, but also a comfort to her. She is not so jaded yet as to see the cliche. 
A hope and a future is not a cliche, but I see it twist before me like it's a promise of perfection here on earth. I get it mixed up. Build houses and plant a garden and live and pray for the peace of the foreign land you live in (CURRENTLY. RIGHT NOW.), because you're going to be here for awhile —  my paraphrase of Jeremiah 29.
Make order and beauty in the place you are.
Deal with what you're dealt.
Stop looking for the next thing.
Don't listen to the prophets-for-profit who tell you God couldn't possibly intend for you to have hard times, difficulties, disordered plans.
The order we're seeking is continually following the laws of nature and descending into chaos, only to be ordered again. That's the cycle. The future and the hope we are given might not be as entirely orderly as we think, might not be all about ducks-in-a-row and predictability, seeing how God has fitted us to be chaos-managers and those who seek order. 
We are led to disappointment by the false prophets of perfect planning who would tell us that once everything is ordered, we'll sail smoothly. Building and tending and praying all involve the ordering of things that are out of order, and this is our unending vocation here.
It could be a long captivity in this chaos. 
The future and hope of Christ is all things ordered in Him and by Him. I live in small seasons, up close to chaos. I stand in summer and see it fleeting. God stands in summer with me and sees all things working together, chaos filling in the larger borders of a pattern that might one day be clear to me. 
He knows the plans.
---

Thank you for trusting me with your inbox. As always, hit "reply" to this email and share your thoughts with me. I love hearing from you!
Tresta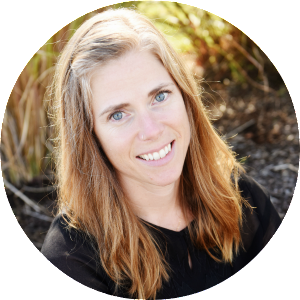 Recent Articles:
No Better Place Than This
All shall be well
The Foolishness of Creativity
When Your Life Needs a Review
What I put in My Notebooks and Why