Discover more from More Beautiful Than Necessary with Tresta Payne
A newsletter about truth, goodness, and beauty.
The Simple List for April 2017

This is your Simple List.
The Internet is overwhelming.
I've curated my favorites and sent them to your inbox to save you time and bless you with the best of the Truth, Goodness, and Beauty available. I hope you enjoy. I hope you savor the articles and links. I hope you find something you wouldn't have otherwise seen and then share the best stuff with your friends.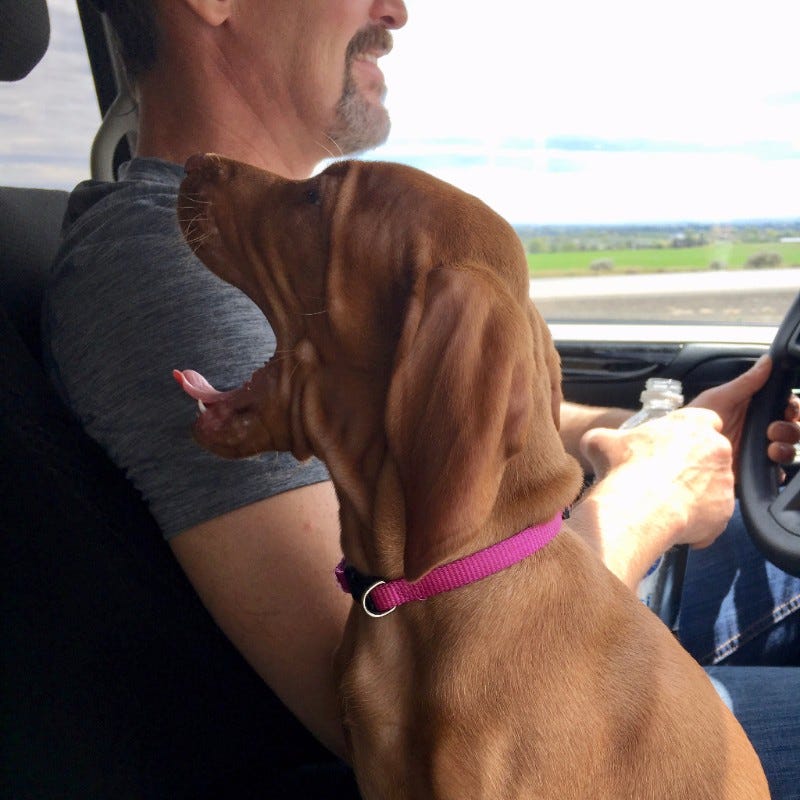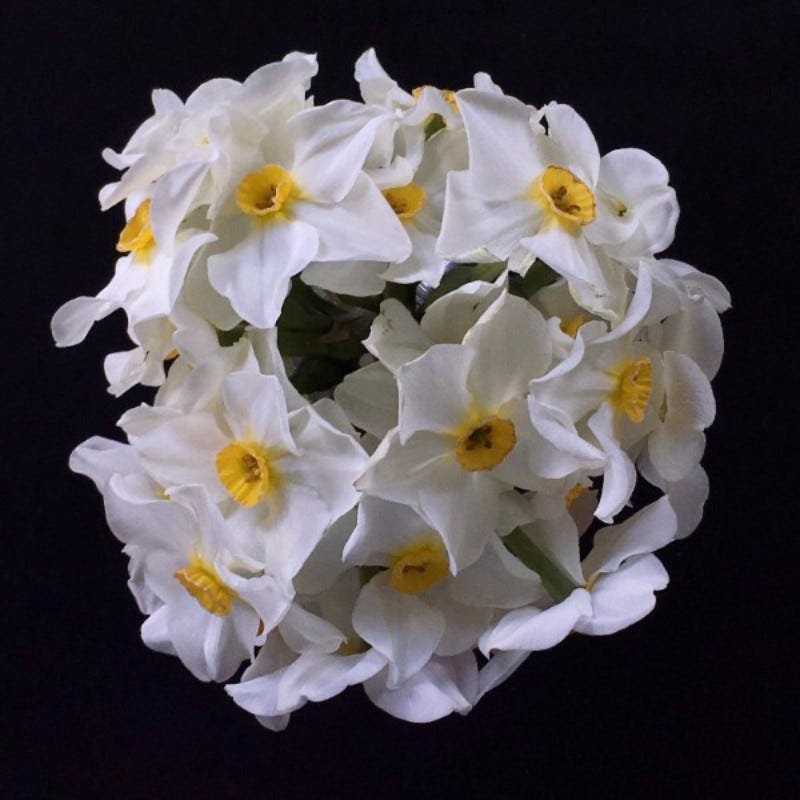 Truth::
Inheriting Trauma by Callie Feyen, at Image Journal -  "I've heard that trauma can be passed down from generation to generation, like a walk, brown eyes, or an accent. I remember learning that for the first time the day my Aunt Lucy died. She was fifty-six, the same age as my grandfather when he died. I was nine months pregnant and some well-meaning family member warned me not to be sad because I'd pass it along to my baby.

How do you stop it, though? How much knowledge of a story is needed so it is no longer hereditary?"

In a way, I think it's safe to say we've all inherited a trauma as great as sin, itself. All descendants of Adam have this as their birthright. Callie is telling the story of her grandmother and her place of birth: Aleppo, Syria; and the trauma she has inherited is a connection to a broken story, coming half circle in today's headlines and arcing back to the garden of original sin. 

We're all participants in this trauma, I'm thinking.

Differences by Meghan St. Clair. - "We want the same things.  We want to be heard and we want someone to see who we are in our hearts.  We want to belong.  The weight of the world can drive us so hard into the ground we stand on.  We make ourselves responsible for every little thing.  It's hard for us to see past the dirt our tangled roots call home.  It's hard to see movement and light forming beyond the place we stand still.  It's hard to listen to what we don't understand."
 
Goodness::
Working and living with teenagers reminds me that change is always happening. I remember saying the things, thinking the things, doing the things that teenagers are still saying, thinking, and doing. Remembering helps me have hope because, by the grace of God, I am not still that person.

I don't mean that in a smug, look how great I am now, way. I just mean that having this memory of growth and change reminds me that none of us are our final selves. We will be different in ten years, for better or worse, and I'm thankful that most of the young adults I have the pleasure of being in contact with have a love for Christ that I did not have at their age. This is their leg-up in the world, regardless of education, material advantages, or mentoring. Christ is the game-changer. 

Sometimes things seem related in my mind but I can't quite bridge the gap between them. I'm sure these next two essays go together:

Getting Through to Teenage Slackers by Joshua Gibbs - "When a slacker is told, "You're very smart," he is apt to hear this as the most important part of the equation, as though everything besides "You're very smart" is surplus, fat. When he hears, "You're very smart," a slacker recalls all that he has gotten away with, all that has escaped the notice of the adults, all the excuses which have (miraculously) flown, all the money no one has ever missed."

Growth is Not the Goal by David Mathis - "So, "train yourself for godliness; [it] is of value in every way" (1 Timothy 4:7–8). Amen. May you ever improve in Christ. And remember that your godliness is never the end. Growth is not the goal. Spiritual growth is a marvelous effect of spiritual discipline, but it is only an effect."
Beauty::
I've been reading through Romans and thinking much about these verses:
  "For I consider that the sufferings of this present time are not worthy to be compared with the glory which shall be revealed in us. For the earnest expectation of the creation eagerly waits for the revealing of the sons of God. For the creation was subjected to futility, not willingly, but because of Him who subjected it in hope; because the creation itself also will be delivered from the bondage of corruption into the glorious liberty of the children of God. For we know that the whole creation groans and labors with birth pangs together until now." Ro. 8:18-22

Creation has been subjected to futility, yet we see its beauty. We appreciate the glory we can only see dimly. Imagine the redeemed world set right, everything delivered from the bondage of corruption, everything as it was intended to be!

These next three essays highlight the beauty of a still-broken world and show us ways to engage it:
  Why Broken Stories Matter by Dane Bundy - "Over the past couple of years, I've come to realize that broken stories may serve an important purpose: they affirm what it's like to live in a fallen world. Often it is the righteous who suffer and the wicked who prosper, and some people never experience a happy ending."

Scandalized Reading by Jessica Hooten Wilson - "But when writers imitate the scandal of the incarnation in the way they write, their narratives transform readers to be more like Christ. Christians should make it a habit to be regularly scandalized, specifically in what we choose to read—it is through scandalous literature that we will become more like Christ."

Good > Comfort at hernewsong.com - "I pray for God to work in me, to change my desires, to make me want good over comfort."

And Christie's Instagram? If you love flowers beautifully arranged and appreciate the contrast of beauty and darkness, check it out. Stunning.
In case you missed it::
April was another month of "lots of stories worth telling but little time to write them". A few of the highlights:
That cute puppy you see pictured above is a birthday present from my husband. I'm totally spoiled. Also, the whole family gets to enjoy her but because she's mine, guess who gets to do the dirty work? Yep. Totally worth it, though. If you need more of her, she shows up a lot in my Instagram, lately. 

Our youngest son made Memory Master for our Classical Conversations homeschool group! This basically means he's memorized a million great grammar, history, math, science, latin and geography facts, and is well on his way to being smarter than his parents. We're proud.

We have been darting out between rain storms to get the garden ready and watch the peonies push their way up. I am so ready for sunshine. We also got our pasture fenced, which means our yard has a border now. It's amazing what a boundary can do. Adding a fence has transformed our backyard and I can't wait for summertime out there.

On the blog I posted about Renaming the Days to see how they all matter, I shared about our Reading Day event and How to Make Time for Reading, and I shared another post at Kindred Mom about Stewarding Those Screens. 

Thanks for sticking with me. I look forward to hearing from you and knowing what you're thinking, reading, and enjoying.

XO,
Tresta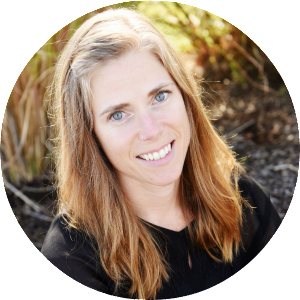 Thanks for joining me. If you ever have a question, suggestion, or something you'd like to share with me, please hit "reply" and send your thoughts my way.