Discover more from More Beautiful Than Necessary with Tresta Payne
A newsletter about truth, goodness, and beauty.
Choosing what to refuse

The week after Christmas is usually my favorite of the year.
The day after Christmas I woke up with a heavy-burdened feeling, though. It was Monday and the week was full of activity—all good stuff, but all busy stuff that would keep me away from work I needed to get done before we headed back to school in January. In my mind I had only one week of vacation left, and it was all taken up already. There would not be enough time for the school prep I needed.
One of the kids questioned me about our back-to-school date so I checked the schedule to be sure, and my entire world opened up when I realized we had a whole extra week of vacation left. It was the best gift I could have given myself—to be wrong.
I texted a couple other moms whom I school with so they could join me in my celebration of what they probably already knew. The back-to-school date is something we generally look at before school is out for Christmas. I was probably the only one confused about this. They probably said a prayer for my sanity.
I probably do this a lot—develop a bad attitude about something that's not even accurate. I'm kind of a toddler sometimes.
It feels like I've been given an extra week in the year and I want to make the most of it. It's a snow day today and we'll take the sleds up in the woods for a few hours. Then I'll put the house in order (again). Tomorrow I'll hit the books and the planning.
There are a bunch of lists I want to make:
books to read

habits to develop

rooms to declutter

meals to make

trips to plan

words to write.
I love lists maybe more than I love accomplishing what's on the lists, and I tend to aim too high with my list making, so I'm also making a list of lists that need pared down:
emails to unsubscribe to

subscriptions to cancel

apps to delete
I'm cleaning out and tidying up in my real world and my digital world, because my brain needs all kinds of white space.
I have high hopes for the new year and it's good and right to feel this way now, with January in its first week. Come February I know I'll be knee deep in those lists I made and I'll be overwhelmed and under-energized but for now, lists are the right thing.
Here's a list of my top posts from 2016 (a year in which I blogged less than ever):
The year will inevitably hold surprises—some good, some bad. We'll all be wrong about some things and overwhelmed by our own lists and goals, but I hope you can rejoice in 2017 that your future in Christ is always infinitely better than anything on your calendar. Blessings, friends.
The post Making all the lists appeared first on .
---

Thank you for trusting me with your inbox. As always, hit "reply" to this email and share your thoughts with me. I love hearing from you!
Tresta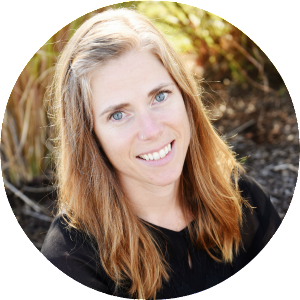 Recent Articles:
When were you last changed?
Read a book, write a letter, have a conversation
What is still mine after Tuesday?
How to Use Your Words
Scarcity and Abundance: How to Get the Right Information About Ourselves